Brian Alfred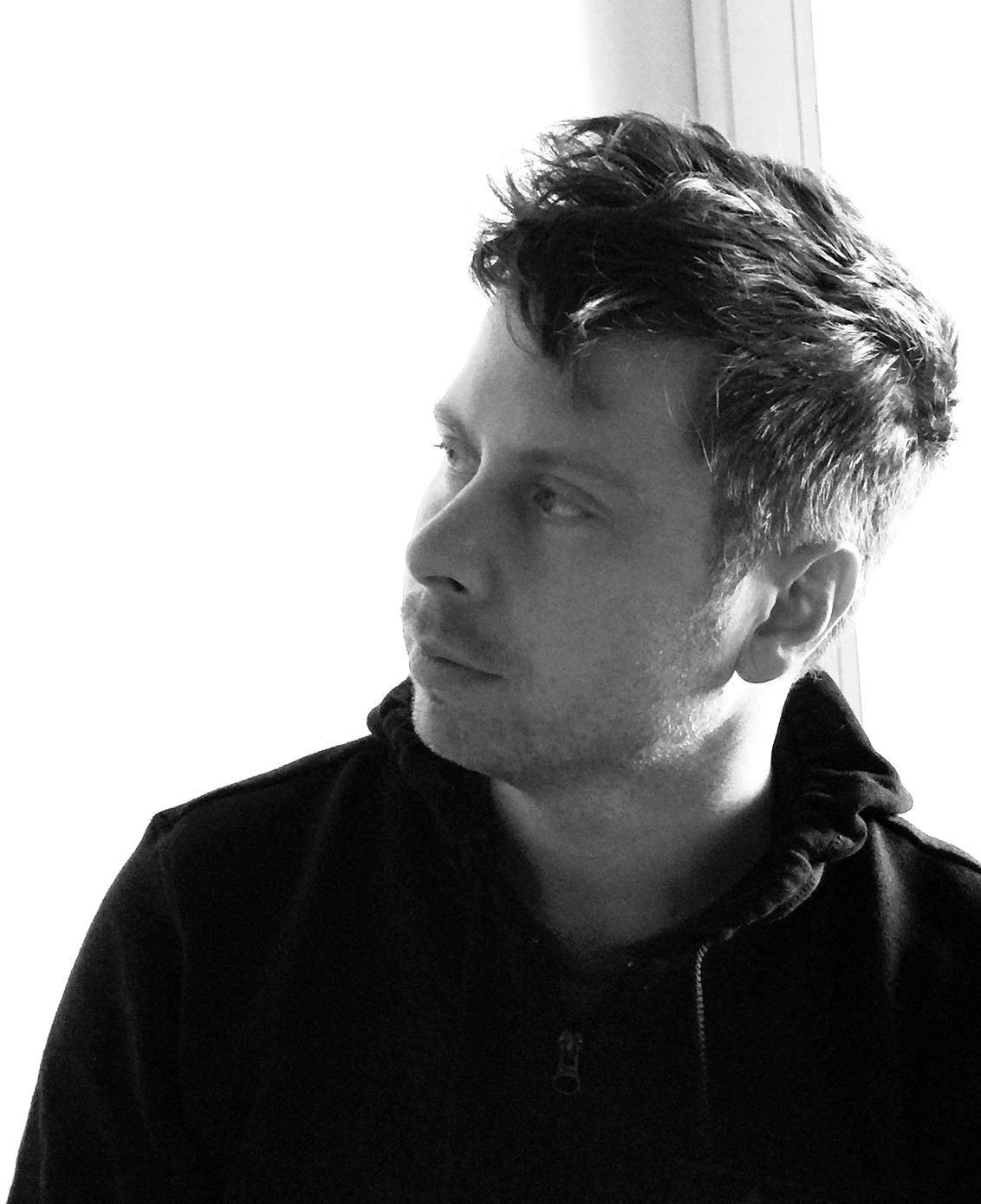 Brian Alfred is an artist based out of Brooklyn, New York. He has been exhibiting his work internationally for twenty years. He also is the host and producer of the podcast Sound & Vision, a weekly release collection on conversations with creative people.
What was your latest book discovery? What are your favorite books of all time?
My son bought me Possibilities, the Herbie Hancock autobiography for Father's Day. It's such an incredible book about his life and journey. It's been resonating with me since I read it. Some of my all time favorite books are Nine Stories by Salinger, Infinite Jest by D.F.Wallace, In Praise of Shadows by Tanizaki, Kind of Blue by Kahn, Why Art?, Design as Art by Munari, Turn by Anne Truitt to name a few.
Most visited blogs, websites? :
Some of my favorite sites are less about research for my work and more for the time when I take a work break. I try to spend time with books and in the library where I teach for inspiration. Some of my bookmarks are Painters on Paintings, #FFFFFF Walls, Hyperallergic, ESPN FC, Reverb ( I love guitars), Triboro United (the soccer team I run with two friends) and some general news sites.
What apps do you use the most and why?
NY Art Beat and Seesaw for show listings. They really help navigate all the art I want to see. Bandsintown for catching live music, IG for keeping up with my friends art and music, Spotify, Fubo to watch soccer, Podcasts for all my pod I love, Line to chat with family in Japan and my only game is Islands by Unity, it's amazingly beautiful.
Whats currently on your playlist?
Anna Painting by Fourtet
The Departure by Go Yama
Two Hearts by NZCA Lines
Titanium 2 Step by Battles
Avo Toast by J3PO
Collapse by Seiho
Ordinary Pleasure by Toro y Moi
Nighty Tape 86' by Night Tempo
Painter / Stream by Visible Cloaks
Faux savage by Domenique Dumont
Don't Bring Me Down by Prep
Bother by Les Sins
Well, You Needn't by Theloneous Monk
Blue in Green by Miles Davis
Port Rhombus by Sqaurepusher
and Angels Speak by Machinedrum.
What records would you recommend to hear?
Space is the Place by Sun Ra
Giant Steps by John Coltrane
A Beautiful Place in the Country by Boards of Canada
Boo Boo by Toro y Moi
Beauty is a Rare Thing by Ornette Coleman
Dear Old Stockholm by John Coltrane
Millions Now Living Will Never Die by Tortoise
At Action Park by Shellac
Dots and Loops by Stereolab
Thrust by Herbie Hancock
Systemisch by Oval...these were all high impact records for me.
Fresh movie finds? What films do you think everybody should watch?
Admittedly bad at seeing movies of late. My son has me in Marvel Universe. My go to movies (or must see) are Weekend by Goddard, Playtime by Jacques Tati, Koyaanisqatsi by Godfrey Reggio, Waking Life by Richard Linklater, Inception by Christopher Nolan and if you only see one movie in your life, for me it's La Jetée by Chris Marker.
Which artists working today do you admire most?
Alex Katz
Julie Mehretu
Byron Kim
Jo Baer
John Wesley
Robin F. Williams
Thomas Demand
Henry Taylor
Erin Riley
Devan Shimoyama to just name a few.
What are some of your tv top tips right now?
Blown Away, I love watching glass blowing. It's an amazing art form. Matsuko Relax (on Japanese tv). Matsuko has great taste and is endlessly entertaining. Running Man, a variety show on in Korea, such a fun show filled with games, challenges and humor. Master in the House, another Korean show about a deep look at certain occupations. Premier League Soccer, I still play soccer, coach soccer and love the art of the game.