Eileen Byrne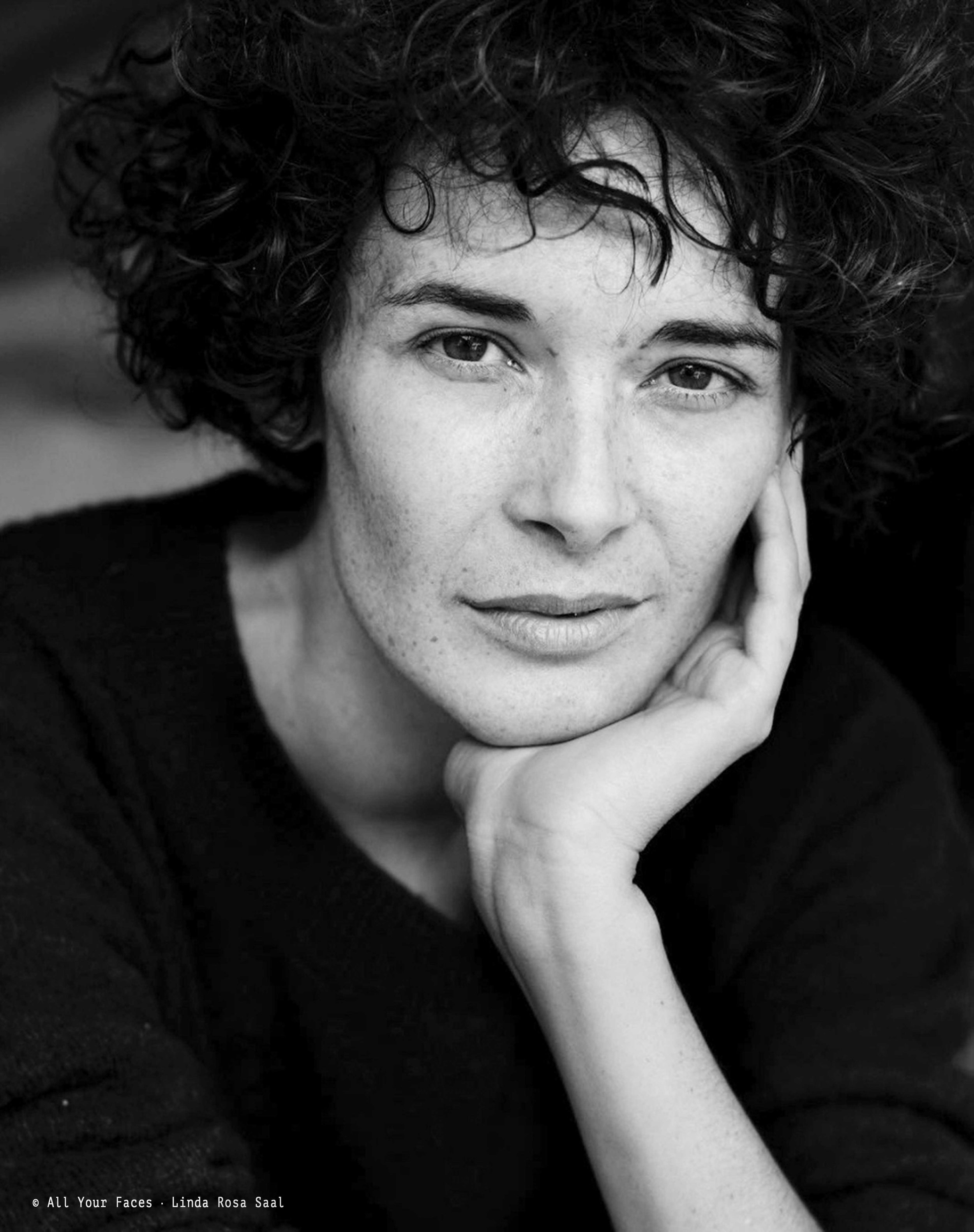 Born in Luxembourg to a German mother and a French-Scottish father, Eileen started writing and directing her first plays and musicals as a teenager. After studying in the UK, in France and Germany and co-writing 3 feature films she also received a Student Academy Award nomination for her final year project at the University of Television and Film Munich TOUCH ME.
What was your latest book discovery? What are your favorite books of all time?
I discovered The Eighth Life (For Brilka) by Nino Haratschwili a few months ago and it literally knocked my socks off! It's a hell of a novel, 1280 pages long, about eight generations of women in a Georgian family.
Favourite books of all time (unsorted & non-chronological age-wise):
All the children books by Janosch, Michael Ende, Astrid Lindgren
All the Harry Potter books
Letters from Felix (As a child I even wrote and designed my own book)
Winter in Madrid by C.J. Sansom
Sauveur et Fils 1-3 by Marie-Aude Murail
Le confident by Hélène Grémillon
Most visited blogs, websites? :
I'm not a blog person. Facebook, German online papers like Spiegel Online and Die Zeit.
What apps do you use the most and why?
Number one: Whatsapp. Of course. At the moment my favourite apps are Duolingo and Babbel - I'm trying to keep up with my Italian and Dutch on a daily basis. Facebook and Instagram are also in my top five, but I'm trying to keep it to a minimum.
Whats currently on your playlist?
Funnily enough, although I grew up with music (especially traditional Irish-Scottish and French music via my dad) and sing in a band and a choir (the Munich filmmaker's choir 'The Birds' which I founded with 2 other directors), I don't listen to music that much. I guess this is related to the fact that I can only listen to music very consciously. If I hear a tune I get the melody very quickly and will almost automatically start humming a harmony. So it is difficult to listen to music while working, for example, because it distracts me. Music also affects me very strongly on an emotional level, so if I want to stay neutral while working and not start crying or dancing, it becomes quite difficult ;)
I'm not up to date with what is currently in music wise but here are a few of the songs I could listen to all the time:
La rua Madureira by Pauline Croze
Stay Alive by José Gonzalez
Water Under Bridges by Gregory Porter
Alaska by Maggie Rogers
Flume by Bon Iver
Boa Pergunta by Maria Rui
Wherever You Are by Angus and Julia Stone
Sexual Healing by Marvin Gaye
Hit My Heart by Boy
I'd Rather Dance With You by Kings of Convenience
What are some of your tv top tips right now?
The Affair (Amazon)
Fleabag (2nd season, Amazon)
Sex Education (Netflix)
Dark (Netflix)
Who are you following?
My friends ;)
What tools do you use in your work?
Final Draft
Drama Queen
Arc Studio Pro
Photoshop
Final Cut Pro
What magazines / newspapers do you read regularly?
I don't manage to read any newspaper regularly. But I try to keep up to date with global politics via online papers like Die Zeit and Spiegel Online. When I travel I like to buy Die Zeit, a weekly German newspaper with interesting analyses and if I can find it Les cahiers du cinéma.
What are your favorite gadgets?
My in-ear noise cancelling earphones by Bose. My four-wheeled Samsonite trolly. My aluminium water bottle and my many bamboo coffee take-away cups. My acupressure mat (makes me fall asleep after a few seconds, it's amazing).