Kevin Lombardo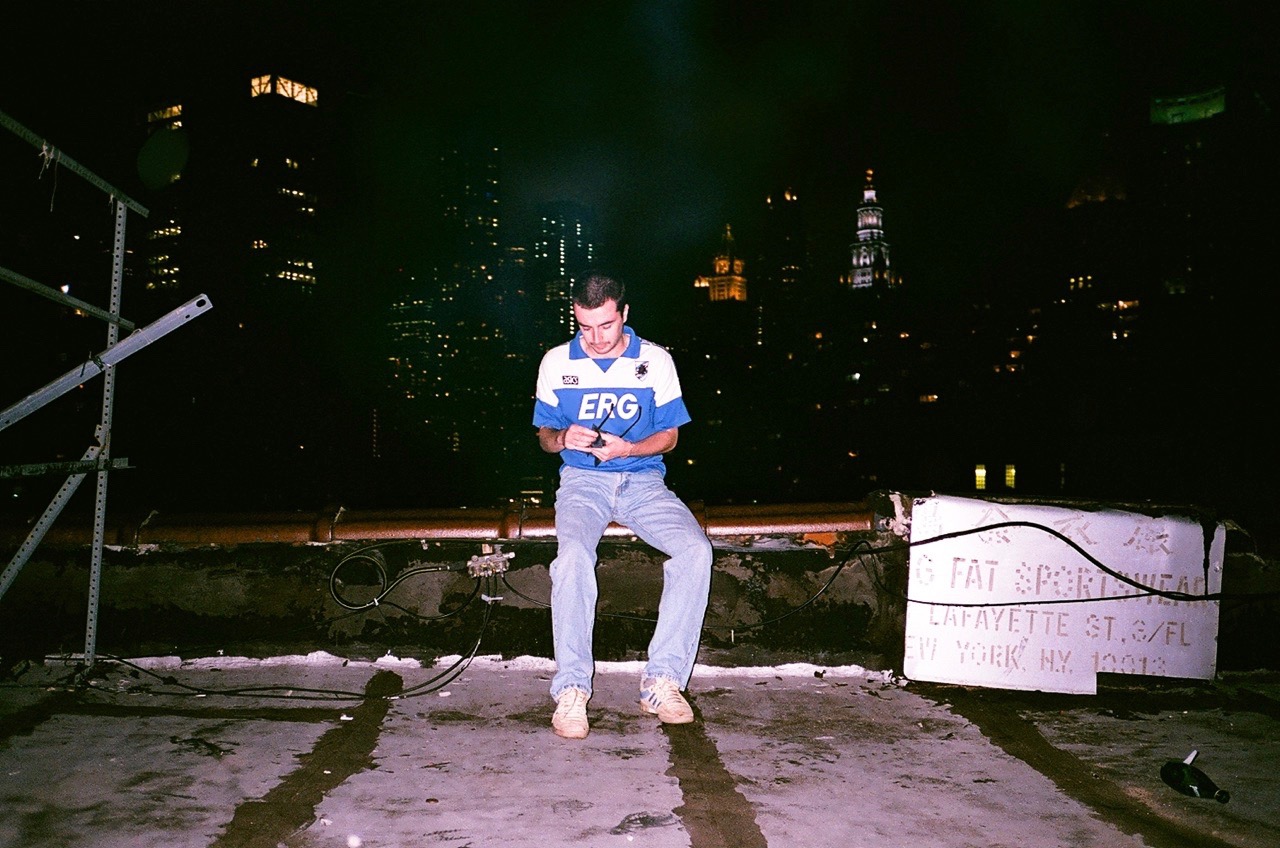 Kevin is an Italian writer-director currently working on various music videos and short documentaries. He's worked with artists such as Omar Apollo, Leven Kali, and Syd (from the Internet). He is currently writing his first feature, an expansion from his short film. Residing in Chinatown (NYC), Lombardo tells us that he finds inspiration by being in the heart of Chinese culture.
What apps do you use the most and why?
Citi Bike app, you need it to get around the city everyday... only 3 dollars to get from point A to B plus you get a nice workout. EASY.
I use Instagram... maybe too much at times but it's great to get some inspiration from different film accounts (@kodak_shootfilm).
Podcast app, perfect for getting your day started or for decompressing... lots of cool interviews on there and amazing comedians.
Whats currently on your playlist?
Extremely RANDOM list:
Low by Lenny Kravitz
Nothing by Depeche Mode
Glow In The Dark by Skepta
225 by Robb Bank$
How Do I Move On by Part Time
Prettiest Virgin by Agar Agar
Don't Cry by Octavian
Distance by Beast Coast
The Sun by Myd
Heat Rises by Nilüfer Yanya
What records would you recommend to hear?
Depends what mode you've been on but recently I've been super into Japanese dance/house... here are a couple records I recently got:
AIRIER EP by So Inagawa
Integritithm by So Inagawa
Sounds From the Far East by Soichi Terada
ALL AT ----> 2 Bridges Music Arts; 75 E Broadway #205, New York, NY 10002
Fresh movie finds? What films do you think everybody should watch?
TOP 10 MOVIES EVERYONE SHOULD SEE:
(not in order)
The Nile Hilton Incident by Tarik Saleh
Smuggling Hendrix by Marios Piperides
The Killing of a Chinese Bookie by John Cassavetes
In the Mood for Love by Wong Kar-wai
La Haine by Mathieu Kassovitz
Irréversible by Gaspar Noé
The American Friend by Wim Wenders
The Pianist by Roman Polanski
The Pope of Greenwich Village by Stuart Rosenberg
Pineapple Express by David Gordon Green
Which artists working today do you admire most?
I admire and am inspired by my close friends who are all in the industry of music, film, and fashion.
Gus (@gusdapperton), Patrick (@packdrawn), Alex (@_brthr_), Hayes (@thesethingstaketimerecs), Omar (@omar.apollo), Tom (@tomas__tomas), Elijah (@elijahbanksy), Hank (@hqnkkorsan), Austin (@austinhunkins), Katie (@k80schmid) way more people to mention but check out their stuff, its great.